Welcome to WEEK 9 of #ChingonaFest Fridays on Aspiring Mama!
If you're new to the blog, here's the link to the my Latina Dimelo column that sparked the conversation that's still going strong. The premise is this: I want to raise my daughter to be a Chingona — on purpose, Las Tias and cultural backlash be damned. If you like the column, I'd love for you to share with your social media circles, leave a comment on the link, or whip up a happy lil' Letter to the Editor telling them how you feel and send it off to Editor@Latina.com. You may not think that kind of thing makes a difference, but trust me when I tell you that it does.
Have you checked out my past #ChingonaFest ladies? Lisann Valentin and Jenni Rivera  were two of the most recently featured wonder women. Each week, I'm featuring one fabulous Latina who's moving mountains and raising hell because their stories are worth telling. Twenty questions will be presented to each and 15 will be answered and presented here to you in a Q&A format, like the fancy features in magazines, only with more typos and less airbrushing. 
Today's featured Chingona is Juliana Marulanda., operations specialist and founder of MarulaNY, Consulting, offering comprehensive consulting services to mid-sized, local, and start-up businesses. I met Juliana while in NYC for Rick Najera's Almost White book launch, and I have to say I'm in love. Why? Her hashtag, #UpgradeYourShit, serves as a reminder to always strive for excellence. (Why do I suddenly feel the need to do actual yoga just because I'm wearing yoga pants?)
If you happen to be local, Juliana is leading a workshop on maximizing productivity on Monday in NYC - click here for the details.
And now? On to the interview!
Pauline Campos: Chocolate or vanilla?
Juliana Marulanda: Pistachio PC: You don't like boxes, I gather. Favorite book and why:  JM: 1984, I love dystopian novels.  I like books that concentrate on our humanity or loss thereof. We live in a world where the social is becoming digital. No matter how much of our world is flattening and we have greater accessibility to mobility, people tend to be drifting farther away from each other. Our structures of community are changing. For a book written half a century ago, it's still one of my favorites. 
PC: I'll have to read that one. After Anna Karenina, that is. I still feel guilty for that A in high school. What's your favorite quote?
JM: What doesn't kill you makes you stronger.
PC: Usually it just pisses me off. Same thing, right? Don't answer that. The real question is--Do you consider yourself a feminist?
JM: Yes, I believe in equality for all and the right of independent choice (whatever those choices may be). 
PC: Pistachio, anyone? Describe yourself in third person...
JM: This one is hard… not good at this. 
PC: Obviously. You might wanna #UpgradeYourShit on that one, Juliana. But first, tell me who inspires you?
JM: Everyday individuals who make choices to be extraordinary, go beyond the status quo and dare to change the way we live. 
PC: Awwww, you say all the pretty things. You're welcome. *grins* And for the follow-up to the last one, who is it you hope to inspire?
JM:Anyone and everyone who is willing to make choices that reflect their true self on a daily basis PC: Is Pistacchio the answer to every Jeopardy question today, Alex? 'Cuz it should be. For now, do you dream in color or black and white?
JM: Color, dreaming in black and white would be cool. I'd love to have a Casablanca dream. PC: Let's play word association. I say CHINGONA and you say...?
JM: Yay! PC: How do you feel about Latinas and how we are represented in the media?
JM: Awful. We are either completely underrepresented or misrepresented. I cannot wait till the moment where we don't all look like we came out of a telenovela. PC: Quick! One takeaway you want your children to hold onto after they've grown and flown the nest...
JM: Be strong, be yourself and live life to the fullest. 
PC: One childhood memory that has stuck with you... JM:First couple of years of life were spent in Cartagena, and I think one of my favorite sensory memories is sand in my toes. 
PC: Mine is the smell of cilantro. Takes me right back to my Guelo's house in Detroit. Next--  Do you think in English, Spanish, or Spanglish?
JM: Situational and emotional, it's weird but I think in English and feel in Spanish. I'm not sure if that makes sense. PC: I'm trying to figure out if I get it because, strangely, I think I do-- or if I want to know why you aren't sharing the "special" brownies. Instead, I wanna know your favorite dish and why?
JM: Seafood, I can eat shellfish Everyday. PM: Do you feel "Latina enough"? 
JM: Yes, I do. I've been asked many times, but I think my bicultural feelings are pretty standard for my generation. 
PC: You have the chance to eat dinner and drink wine with one person, living or dead. Who is it, what do you eat, what kind of wine, AND WHY THAT PARTICULAR PERSON? 
JM: Leonardo da Vinci - think about the endless conversation topics. Art, architecture, music, geloplogy , philosophy, music etc. Him or Plato, I just want to know if socrates was real and have him ask me questions all evening or drink more wine and ask him questions all evening. Wine and dinner, well if they come back from the dead I figured they will be hungry and can pick the menu.
PC: You sneaky minx. You got two in there. So, do you chew your ice cream? (Or is that just a Me thing?)
JM: No but I love the waffle cone. And, chew that. PC: One Latina stereotype you despise?
JM: That we are all Mexican. It's funny, in theory, but we are not all from one nation and come from incredibly diverse backgrounds. I feel like our society fails to see the diversity and pluralism of the Latino cultures, experiences and perspectives. 
PC: You mean you AREN'T? That's it. Interview OVER! (But not until you answer a few more questions.)One Latina stereotype you embrace (or is there one?)
JM: I hate stereotypes, but if I had to choose one - I would say passion. Not all Latinos are passionate, but I do consider myself to be incredibly passionate in personality, choices, life and work.
PC: Describe your perfect day. JM: Waking up to the waves of the ocean, being surrounded by the people I love and working from my laptop anywhere in the world and learning at least one new thing that day. 
And there ya have it. To nominate a Latina for a future #ChingonaFest Friday feature, email me at aspiringmama@gmail.com or tweetm e with the hashtag #ChingonaFest. And don't forget to check out my latest Dimelo Advice column on Latina Magazine. This one's a doozy because y'all know telling the family you aren't having kids after getting married is gonna be all kinds of Spanglish-drama.
Oh! And be sure to send me your questions to dimelo@latina.com.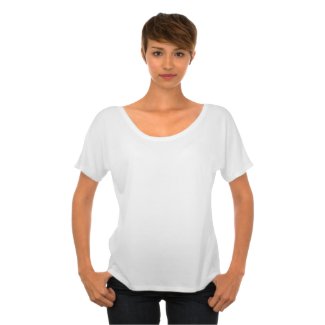 ChingonaFest Womens Flowy Tee
by
ChingonaFest
Find other Chingona T-Shirts at
zazzle.com
Check out my Zazzle Shop for Sassy #ChingonaFest gear! More designs and products coming soon!
Sign up for The Tortilla Press Newsletter!
Follow me on Twitter, instagram, and here's the FB fan page! I know. You're *welcome.*